About Us
Bluetouch - Marketing Solution is a young aspiring firm providing complete 3D solution. We make 3D modeling, 3D product design, 3D animation, 3D rendaring, 3d interior exterior designing, 3D Tours (Real Estate/Property/ Interiors), 3d rendering, 3D Simulations, 3D virtual & augmented reality, etc. Along-with this we also providing Video Shoot, Graphic designing, web designing, Programing services. In short we provide everything which is useful for promotion of product and enhancing it's sales. Bluetouch is a one stop solution for all marketing needs. Ours is a value driven company which stands on three pillars Quality, Commitment and Customer Delight.

Blue Touch Marketing Solution are assured to our customer high-quality services, cost-effectiveness, complete data security, and strict adherence to deadlines. Our experienced animators will work on your behalf to shift your marketing and branding campaign into high gear. Get in touch to outsource 2D animation and 3D animation services to Blue Touch Marketing Solution. Our team will be glad to showcase our array of work, and provide you a customized solution.

ONE-STOP SHOP FOR ALL YOUR 3D NEEDS
From Modelling, Animation, Rendaring to Publishing,
We provides all types of 3D services.
3D Modelling
Modelling is the first phase in 3D animation where 3D objects are created within a scene.
3D Animation
We create 3D animation videos that help promote your business, brand building & to achieve the goals. we are an expert to create Product promotional video, Product features, Product launch videos & Mechanical videos
It's an easy way to convert your target audience into the customer.  
3D rendaring
3D rendering is a computer graphic process to convert the 3D model to the 2D image. Its output is the same as real photos. it useful for product study, the website, catalog design & social media.
GIF (Graphics Interchange Format)
GIF is an image format & we can use it as a small animation clip. Gif animation clips are useful to attract the customer's mind. using Gif you can highlit your points. Mostly its use in website, emailers & presentations to attract the customers. Gif is useful to show a 360-degree product view.
3D Product Visualizations
Will create a plan that's tailored to your situation and create your everyday nutrition strategies.
Product Explainer Video
Blue touch marketing solution create attractive 3D product explanatory vides to grab your visitor's attention. The product explanatory video explains your products in second. If you have a website, blog or social media profile or if you have participated in the exhibition, product explanatory video explains your products or ideas to the visitor in the mere second before they get distracted. Blue touch marketing solution created Product explanatory video help to increasing convention rate. the convention is the main aim of marketing. For that marketing team can post 3D product explanatory videos on social media, they can send in whats app, they can embed in emailers to your product branding. & salesperson also uses it instead of giving physical demo. A 3D product video is a good investment rather than spending money on print advertisements. you can track its performance easily. it also helps to reduce the bounce rate & increase google ranking. using 3d product explanatory video you can give your product or ideas fill easily, rather than plain text or advertisement. Means 3D product explanatory video tells a much bigger story than 2D images can.
3D Animation Walkthrough
Before investing money everybody trying to understand the project. Some time due to the week communication or bad presentation investor does not take a risk. Here 3D animation walkthrough helps us to present your ideas & imaginations as realistic & it also helps the investor to understand the project easily.
Blue touch marketing solution makes 3D animation self-explanatory & realistic. We focus on each and every smallest detail which helps customers & investors to make a decision. 3D Walkthrough animation is the best tool to explain your project & imaginations
360-degree virtual tours video
The client has a tendency to research on the Internet before buying anything. Hence Blue Touch Marketing solution provides 360-degree virtual tours video for the real estate industry.
Using 3D animation video or rendered Images we can present our ideas & imaginations to our client. but when we watching the 360-degree virtual video we can feel the real environment.  We can explore every nook & corner of the property. It encourages engagement & customer can watch the video from anywhere in the world. they can fill out of the box experience. that can leave a long-lasting impact.  
3D interior exterior designing
Blue touch marketing solution provides 3D interior designing & rendering services. It is a useful marketing tool in realestet industry. Using 3D interior designing & rendering services we can visualize ideas into realistic rendered images for living room, bedroom, kitchen, office, commercial complex & many more. 3D interior design helps customers to take designs by watching rendered images. Customers can suggest changes before actual work start if required. using 3d interior rendering we can clear the entire pitcher, so there is no scope for misunderstandings.
3D rendaring
3D rendering is a computer graphic process to convert the 3D model to the 2D image. Its output is the same as real photos. it useful for
Product study
The Website Designing
Catalog design
Social media
3D Logo Animation
The logo is a symbol, Text or small design adopted by an organization to identify the brand. It's help customer to understand what you do & who you are. 
Blue touch marketing solution provide 3D / 2D logo animation. in the public area, Logo animation attracts the customer's attention. Logo animation keeps the viewer's attention much longer than a static logo. Using the 3d or 2D animated logo we can increase the level of the interest & engagement in the brand. It helps to brand building. Using 3D logo animation we can promote the products
Social Media Manager and Content Designer
Blue Touch Marketing Solution Provides 3D rendered images for social media &  promotional material. Images are performing main role in social media, website & promotional material for that, need perfect images. Blue touch Marketing solution provides 3D rendered images that are perfect and realistic. It saves time and money. Using 3D technology without product, you can get a realistic image for your teasers & promotional material. Blue Touch Marketing Solution can provide 3D rendered Images as per your content, idea & imagination for your product promotion.Blue touch marketing solution provides 3D render images, 3D product videos & animated gifs for social media. so contact blue touch marketing to engage social media.
Services
Blue Touch Marketing Solution is one stop shop for your all marketing services.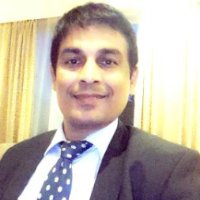 Excellent and Creative skills of personnel
Prashant Das
General Manager Sales and Marketing @ Megger
This is one of the best Market research firm for syndicated and customized market research report. Currently providing services in 70 countries. 700 experts working hard to provide accurate report. Within 24 hours reports can be delivered.
Alex Kapsis
Marketing Head @ MR ACCURACY REPORTS
Well I know Mr. Sachin's work from last 7 years. He always come with very innovative, creative and up to date marketing ideas with pocket friendly budgets
Wasim Shaikh
Marketing Officer @ Godrej
Excellent and Creative skills of personnel . Blue Touch Marketing Solutions provides advanced version of marketing , which makes an unique impact
Chetan Pawar
PACKAGES
If you are interested
Call us, email us for more details
Our starter plans:
For Realistic Images rendaring
Rs.700
interior exterior designing
Rs.20,000
360-degree virtual tours video
Rs.25,000
3D Logo Animation
Rs.2,000
Sign up with us to get New Updates, New Ideas, our Innovation & Exciting offers
Enter your email address we promise, we never disclose
or sell your email address